The Legacy Portrait
A Legacy portrait by Robert Maniscalco expresses love in a way a car, a Rolex or a diamond never will. We hope you will enjoy Robert's gallery of heirloom, legacy portraiture, painted for the ages. Also, check out the work in other fine art genres by nationally renown, Charleston SC portrait artist, Robert Maniscalco.
Born in Detroit in 1959, Robert travels all over the world to create heirloom portraits in oil, pastel and charcoal, including executive, political, religious, military, judicial and family portraiture.
He also accepts posthumous commissions, working from available photographs, as well as from old family photos to create his world class legacy oil portraits.
Maniscalco is exceptional in his ability to capture the personality and spirit of men, women, children, even pets. He also enjoys the challenge of equestrian portraiture and bridal portraits.
Robert's portraits are part of private and public collections all over the country, including Atlanta, Detroit, New Orleans and of course, Charleston.
Why a Legacy Portrait Artist?
Once referred to as a "Society Portrait," a fine oil portrait was a symbol of prominence and nobility. Today, bringing a portrait into being carries with it a much more profound meaning.
A portrait is the most eloquent way to recognize those who have achieved a high level of excellence and/or esteem in their lives. It's not an ego trip because it is an expression of one's relationship with others.
An excellent oil portrait creates an enduring legacy, conveying the love and connection between you, your family, your organization, your community and your culture. It is a valuable heirloom that will be treasured and passed on through generations to come.
In Robert's portraits, the central subject is the human spirit.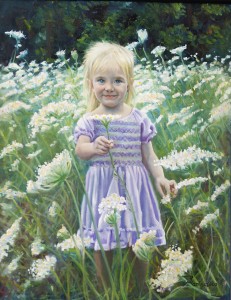 Robert Maniscalco, who has over 37 years of experience, has created over 850 award-winning oil-on-canvas portraits for top corporations and institutions throughout North America and their families.  Robert is well known among his peers for his ability to express the quintessential personality and character of his subjects, capturing his or her essence for the ages.  A Maniscalco oil portrait says so much more than a mere photograph and adds weight, warmth and humanity to the institution's message and identity.  Look for Robert's unique expressive quality and feeling of light that sets his work apart from most other artists working today.  rtrait artist
Every portrait that is painted with feeling is a portrait of the portrait artist, not of the sitter.  Oscar Wilde
 –
Let's Get Started . . .