Description
The Beautiful, Full

C

o

l

o

r

Book, is Here!

The Power of Positive Painting© Method
Unlock the Dazzling World of Color and Light
Make Your Work Look 3-D
Learn the secrets of the masters.
Capture the reality of what you see.
0
Put Robert's lifetime of study to work for you because the best way to learn is to learn what a master has discovered, so they can save you at least some of the headaches. You cannot avoid them all, but Robert deeply understands the how of teaching, and what you must go through to learn. The Power of Positive Painting focuses on the craft aspect of painting. Certainly, Robert's artistry comes through but no attempt by him is made to sway the reader stylistically. His method is intended to equip you for any representational genre, style or subject. Robert explores that place between art and craft and science with courage and sensitivity. —Eric Rhoads, founder and publisher of  Fine Art Connoisseur and Plein Air magazines.

I probably learned more reading P3 than I did throughout 6 years of college, when it comes to painting technique. I recommend his teachings highly.— A. Garavaglia

A great introduction to drawing and painting. Robert's "No experience required" approach means a student can learn step by step without fear of getting lost or overwhelmed. — Robert Schefman, Professor of Fine Art, College for Creative Studies, Detroit

0

I am so pleased with the improvement in my painting that was visible immediately as a result of Robert's latest book. You do the critiques so candidly and without allowing personalities to effect your comments. I will certainly recommend you and your workshops whenever possible. — Brenda Delle
0
Now, Here's Your

HUGE THANK YOU

for Considering
The Power of Positive Painting!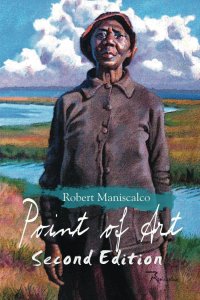 + + PLUS + +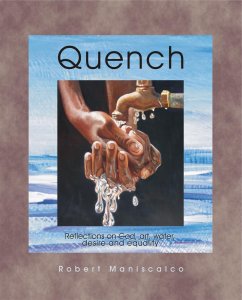 Point of Art + Quench = Thank You!
That's right. Just for taking an interest in my new book, The Power of Positive Painting, I am GIVING you two of my earlier eBooks, Point of Art and Quench for FREE.

Why Give Away Your eBooks?

Because I am positive when you read them you will want to know how I draw and paint, so YOU can too. That's what my new book is all about, learning how to draw and paint like a pro, step by step. So yes, I also want you to buy my latest book, The Power of Positive Painting, the essential how-to draw and paint method, but you don't have to buy The Power of Positive Painting to get the other two eBooks, as my FREE GIFT, right now!
Just fill in the from below and click "Get Free Gift" for your FREE eBooks of "Point of Art," and "Quench"
↓ Two eBooks for any device, FREE! ↓
"Yes, please send me the special password to get my two FREE eBooks,
whether or not I buy your new book, The Power of Positive Painting.
You will get an email with the link and password for the eBooks.
This offer ends when you close this window.

Take bold, positive action with this proven method.
Put Robert's forty years of artistry and teaching to work for you.
Give the gift of creativity to yourself or someone you want to encourage in their creative journey.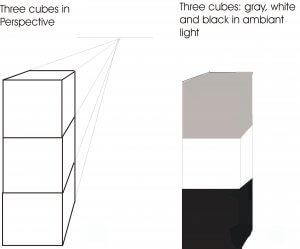 The "Power of Positive Painting" is filled with concrete advice and powerful illustrations explaining the secret methods and systems used by top realists.
0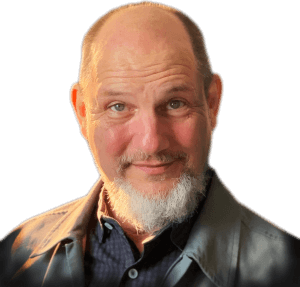 "The Power of Positive Painting is about creating a unified drawing and capturing the essence of character, no matter what you paint. I set out to share every secret I know to empower you with the practical tools you need to create art that breathes with light and depth. The Power of Positive Painting is about being brave, as much as about being smart. It is my hope you will take positive action, invest in your skills as an artist, by putting this powerful method to work for you." — Robert Maniscalco
0
↑

Click "Add to Cart" at the top to get

↑
the beautiful, full

c

o
l

o

r

, actual hold-in-your-hand book,
The Power of Positive Painting
Regular Price: $39.95

Now

$24.95
0
"There is no friend as loyal as a book" — Ernest Hemmingway
The P3 is packed with knowledge! There is no better starting point for realistic painting than Frank Reilly's teachings, and Rob Maniscalco delivers this information in easily digestible prose, along with inspirational advice and technical know-how.   —  John Ennis, Portrait Artist, author of The Reilly Papers blog

This book presents an organized comprehensive overview of a broad variety of techniques and ideas which make up the systematic approach to representational painting developed by the late Frank Reilly. It serves as an excellent refresher course for those who have previously studied Reilly's teachings in great depth, and it's a good basic introduction for those artists who have not been so privileged. The underlying principles that informed Reilly's teachings are clearly evident in the works of history's greatest master painters. —  Marvin Mattelson, Award winning portrait artist and educator

Thank you for sharing your incredible expertise and wisdom. As a portrait student, I've been refreshed and revived and inspired by your teaching. I'd endorse you any day! Artistically yours, — M. Hoffman

I've always wanted to be able to master honest observation. Thanks to Robert, I can finally draw and paint what I see. — R. Kinney
The P3 Method™ is a continuation of the teachings of Frank Reilly, who's emphasis on the effective use of values to create form laid the foundation for many of today's most successful artists. Regardless of your subject or style, whether you're a beginner or a professional, now this simple concrete method is available to you, as a full

c

o

l

o

r

illustrated book! Get or give the gift of creativity. 

Rob Maniscalco is a distinguished artist, writer,  art teacher,  playwright and actor. I applaud him for that. As you might expect, I am a tough critic. I think your book will be a success! The Power of Positive Painting gives many valuable insights. It's been my pleasure and honor to be able to get this "sneak peak" of his wonderful book. Your dad was a wonderful artist! I see you are as well. You have learned from the best! — Jack Faragasso, Frank Reilly authority, Author of The Student's Guide to Painting, Professor Emeritus at the Arts Student's League and the Reilly Institute

I absolutely got my money's worth! Now I know I can paint a face and all the parts will be in the right place! Painting the P3 way is a lot of fun! — Caroline Goodman

Well you are not only a very gifted painter, but an effective inspirational writer.  I've been under your influence all day as I started my judge portrait. From a practical aspect I am developing a new approach. I really think you are the real deal, and I've enjoyed your writing as much as your instruction. — Betsy Wilson-Mahoney


IF I was an artist, especially a painter, I would insist this book goes into the curriculum in every art school in the country. Amazingly thorough, insightful, and full of views from 30,000 all the way down to the runway. — Doug Crowe

It's like a Kleig Light went off in my head! Everything I ever learned anywhere suddenly made sense! Value is Key! I am no longer plagued by muddy color! You told me you would help me and you did! — Karen Silvestro

I really do appreciate you and what this instruction is doing to lift up my artwork to a higher level. As an artist, this has been a dream come true, to be able to understand light and shadows. You're a very special teacher. I thank you. — Maureen Gonzalez

Just need to let you know how much I enjoyed your introduction to me of the Reilly Method of Paining and your Power Palette approach to predetermining hues and values! Freedom is the result of this structure! As we paint and enter the flow of the visual communication between the artist and the model, having the power palette permits color selections and modification without gaps in the flow. The Creative Energy can stay higher! Thank you for keeping the Masters' Secrets alive for a new generation of painters! — Cessily Thalacker, Artist and Teacher

Being unemployed due to Coronavirus I decided to take up a new hobby and try painting. I bought the necessary supplies, sketched out several ideas, plotted my canvas…and froze, afraid to place the paint on the canvas for months. This week I read The Power of Positive Painting and very early on Rob eased my fears with his good humored and memorable approach to sharing a lifetime of knowledge. I recommend this book highly for anyone interested in painting, either as a new hobby, or for more experienced painters ready to garner great tips from a Master Artist. Thank you Rob for showing me a new way to see. — Dawn Campion

Robert is the rare accomplished artist who also has the ability to teach and inspire naturally. He has the gift of making complex information understandable, which is a great motivation for art students of all levels. — Richard Christian Nelson, portrait painter
   
So, people are asking me what's with the "positive" in The Power of Positive Painting? 

It's there because The Power of Positive Painting is a clear simple, POSITIVE solution to the world's most vexing drawing and painting issue: Namely, how to paint and draw three dimensionally. How to bring the feeling of light to life in your work. How to make it feel as if the person could walk out of the canvas. How to get the viewer to step into the painting and feel like they are there. How to reveal the depth of character that separates the amateur from the professional. It's not hard when you know how. My book is kind of like the power of positive thinking – but for painters.

But there is another meaning behind positive. To me, positive it means moving forward, not backward. It's about finding positive solutions. Our first thought is to associate positive with happiness. But sometimes positive action is downright painful. Maybe that explains the somber mood of the portrait on the cover. The book cover is an enigma, just like art.  

My point in writing The Power of Positive Painting is to break us out of being stuck, waiting and wondering what to do next. Sure, the book delves into the experimental, responsive nature of painting but mostly the book is about getting us into action and keeping us there. Like relationships, like politics, art calls for positive action; art is a force to be reckoned with. There is power in making art that is convincing and authentic. The Power of Positive Painting inspires us to be a positive force for change, starting with our art. It is willful; it provokes, it instigates, maybe even angers us. The Power of Positive Painting asks us to be bold, to be our best, to be decisive, in a world where "anything goes" and "waiting for inspiration" is the infuriating norm. Instead let's get into action, right now!"  — R

obert Maniscalco